Products
2004 - 2007 Impreza Underseat True Stealth Subwoofer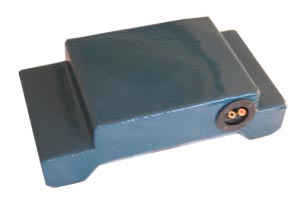 Features:
Almost completely hidden
Takes up little to no rear passenger foot room
Provides clarity and volume that far surpass the Subaru OEM Subwoofer
Weighs just 10 lbs. with subwoofer installed
Allows underseat air ducts to continue to pump air to the passenger
Speaker is located lower and in the middle of the car, as opposed to a trunk mounted sub
Easy removal for track days (especially if you are already taking out the passenger seat)
This box will fit 2004-2007 Subaru Imprezas when installed following the detailed instructions provided with the box. We have tested the box to fit in WRXs and STIs, specifically. The box will house 8" shallow-mount subwoofers. We designed the subwoofer box around the Pioneer Premier TS-SW841D, therefore it is the subwoofer we recommend using with the box.
The current price for the box is $250.00.
To order our box at this time, please contact sales@xtremetekaudio.com. We will be happy to help you get the order process started. We can also discuss color options. Currently we are offering the following colors: dark graphite, flat black, and limited edition Subiefest Blue.